Heating and Cooling Services in Vancouver, WA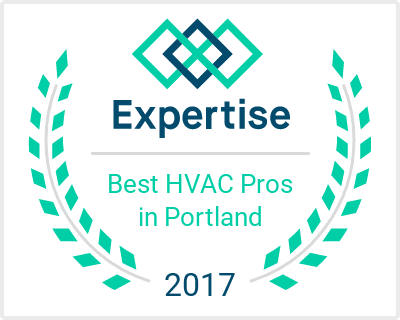 When it comes to furnace repair and unexpected issues related to your heating and cooling system, they always seem to come at the worst possible moment, following Murphy's Law to a tee. It may be 50° or -20° outside, but either way you will want your heater to work and heat your home as evenly as possible. Your furnace can go out from age or parts that need to be replaced. Our expert furnace repair technicians are trained to go the extra mile in diagnosing and treating the issue and giving you and your property the respect you are due. Comfort Air is Portland Metro Area's Most Trusted HVAC Company!
Contact the heating contractors at Comfort Air to handle your next furnace repair. We have been providing the Vancouver/Portland area with quality and reliable heating and cooling services for more than 30 years. If you need Portland or Vancouver heating and cooling services, a simple part swapped out or a full furnace installation, we can help. Don't fret over unplanned expenses, because for your convenience, we offer financing with approved credit that allows you to pay over time.
Air Conditioning Systems Don't suffer through another summer with subpar air conditioning. We have HVAC technicians who can service your air conditioning unit with repairs or regular maintenance and …
Read more
When your air conditioner is on the fritz, you might be tempted to do some DIY AC repair. But, it's a risky proposition if you don't have the experience of a certified HVAC technician because there are several things you need to consider in order to stay safe and not damage your system in the …
Are you ready to replace your air conditioner? We can help! With summer is on the way you will want to be prepared with a way to cool down once those sweltering days arrive. Depending on the brand, an HVAC system will last about fifteen years but there are several other telltale signs that indicate …
Do you have a room in your house thats colder than others?
Let our Vancouver HVAC experts help bring comfort to your home again
Since 1983
We are committed to providing "Better, Cleaner, Faster" heating and cooling service to a growing following of loyal and satisfied customers by going the extra mile and treating you and your home with respect
My air was broken. They were able to get me in sooner than scheduled. They came, did a good job and left. I got a lot of estimates and this salesman was the best to deal with.
I will ALWAYS call Victor at Comfort Air for my furnace needs. He is professional, friendly, and stands behind his work. He has earned my trust, respect, and future business.
Vic was great to work with, though I didn't meet him directly. This is a rental house and all my interaction with him was over the phone, but that went pretty smoothly. I spoke with the tenant after he was done and they didn't have any concerns about his work there, they said he was quick and friendly.
Daniel came today, right on time. We had a water leak, from the furnace, which he explained happens when there is a plug in the drainage line. He was friendly, told us what he was going to do, patiently answered our questions, and completed the job. He then explained what maintenance we could do to help maintain our system. He is an amazing man. He looks too young to have all the answers, but we do believe he does. You have a real gem working for you.
Next
Previous